Tours & Activities
Local Culture Experience
Wara-Zaiku (Traditional Straw Craft): Making Shimenawa (Straw Rope) w/ Lunch Cooked Over a Japanese Hearth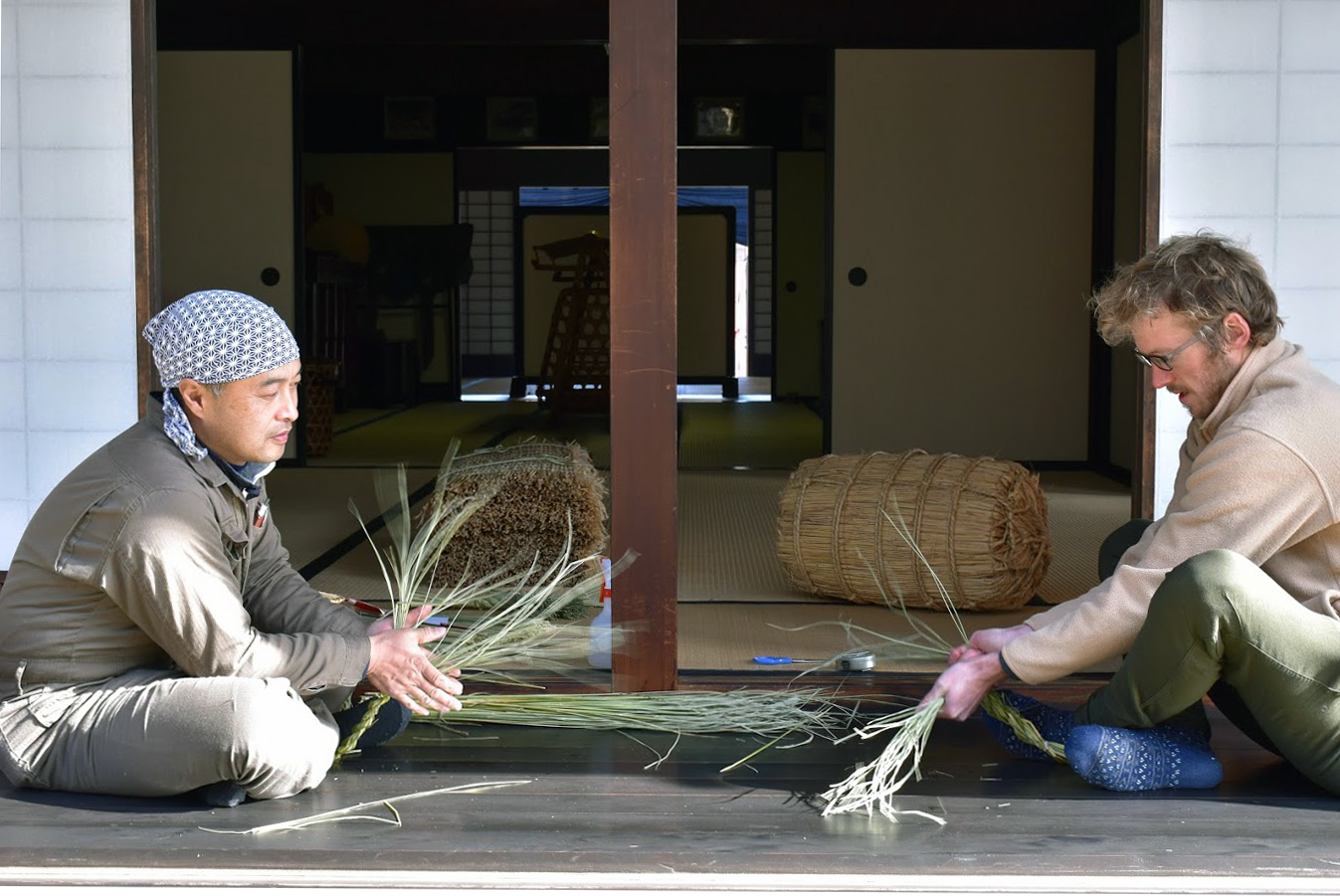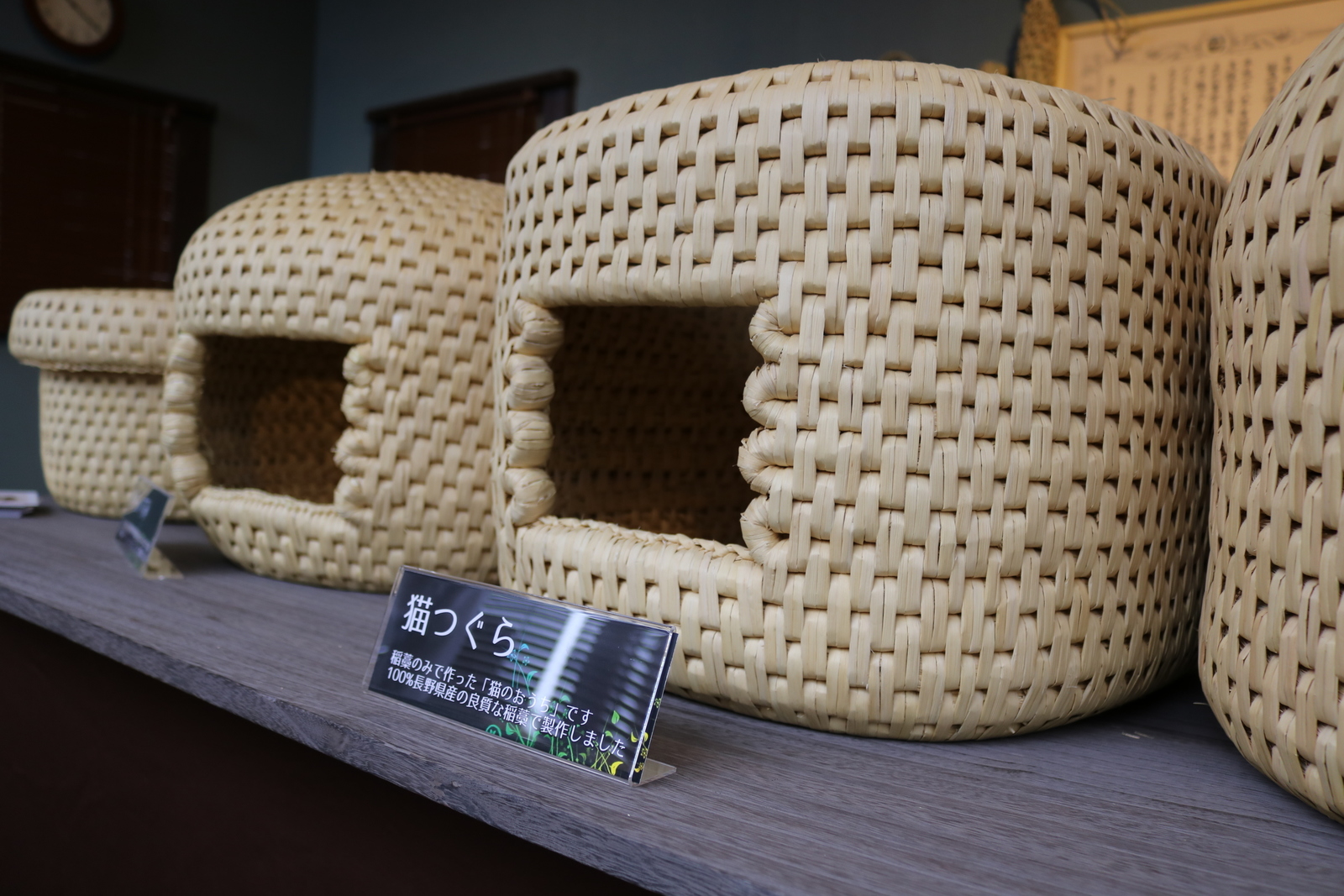 In the heart of the Ina Valley, with stunning views of the Central Alps, Mr. Sakai, creates handmade items out of rice straw. He is a master craftsman of wara-zaiku. This ancient craft is hugely important to Japanese tradition and faith. It goes back well over a thousand years. These days wara-zaiku is close to extinction, but Mr. Sakai works tirelessly to revitalize the craft to pass it on to future generations.

Mr. Sakai plies his trade in Iijima Town, a gorgeous little rice farming town with lots of sunlight and some of the best mountain views in all of Japan. During the Edo Period, this area paid its taxes in rice. The farmers also made products out of the straw for daily use and extra income.

One item, in particular, has a high spiritual value to the Japanese. The shimenawa rope is a rope weaved out of rice straw. You have probably seen them before hanging between the tori gates of Shinto Shrines or tied around sacred trees and rocks. In the Shinto Faith, shimenawa rope represents the border between the land of men and the land of spirits.
In this unique experience, Mr. Sakai will teach you how to make your own shimenawa rope. Once you have weaved the rope, you will turn it into a shimenawa kazari, a decorative item made out of shimenawa rope. For lunch, local women will teach you how to prepare your own Japanese traditional meal over an irori (a Japanese sunken hearth).

You can take your decoration with you as a souvenir. Alternatively, you can take it to a local shrine. There you'll write a wish in the traditional Shinto manner and attach it to your decoration before hanging it by the shrine. Your decoration will then be burned in the annual dondo-yaki fire festival at New Year's along with all of the other shimenawa kazari in the area. This tradition not only ensures your wish will come true; it also wards away sickness for the coming year. Whatever you decide, the skills you will have learned will have helped to keep the craft of wara-zaiku alive. And for that, we are ever grateful.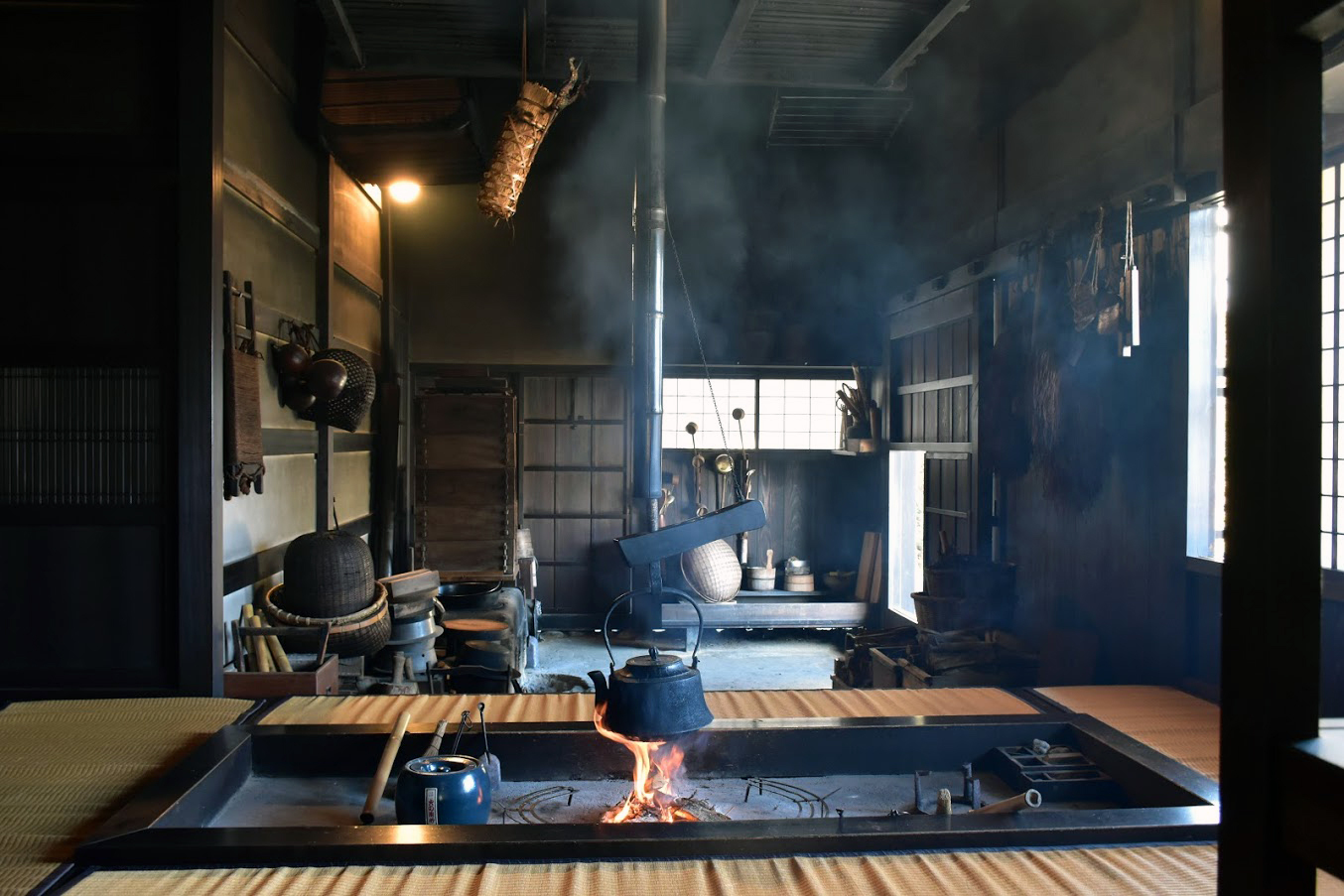 ► Create: Make your own shimenawa rope under the instruction of Mr. Sakai, the master craftsman who makes Japan's sumo rings.

► History: The venue of this experience is a building called jinya. It's a reconstruction of the area's local magistrate's office from the Edo Period. Feel the presence of the warlords and samurai. Learn about law and order in the Edo Period from the place where justice was served.

► Taste: Prepare your own meal with local women over a traditional Japanese sunken hearth called an irori. With lunch, you can try wara-natto (soybeans fermented in rice straw), a rare, almost extinct, traditional food to complete your straw experience!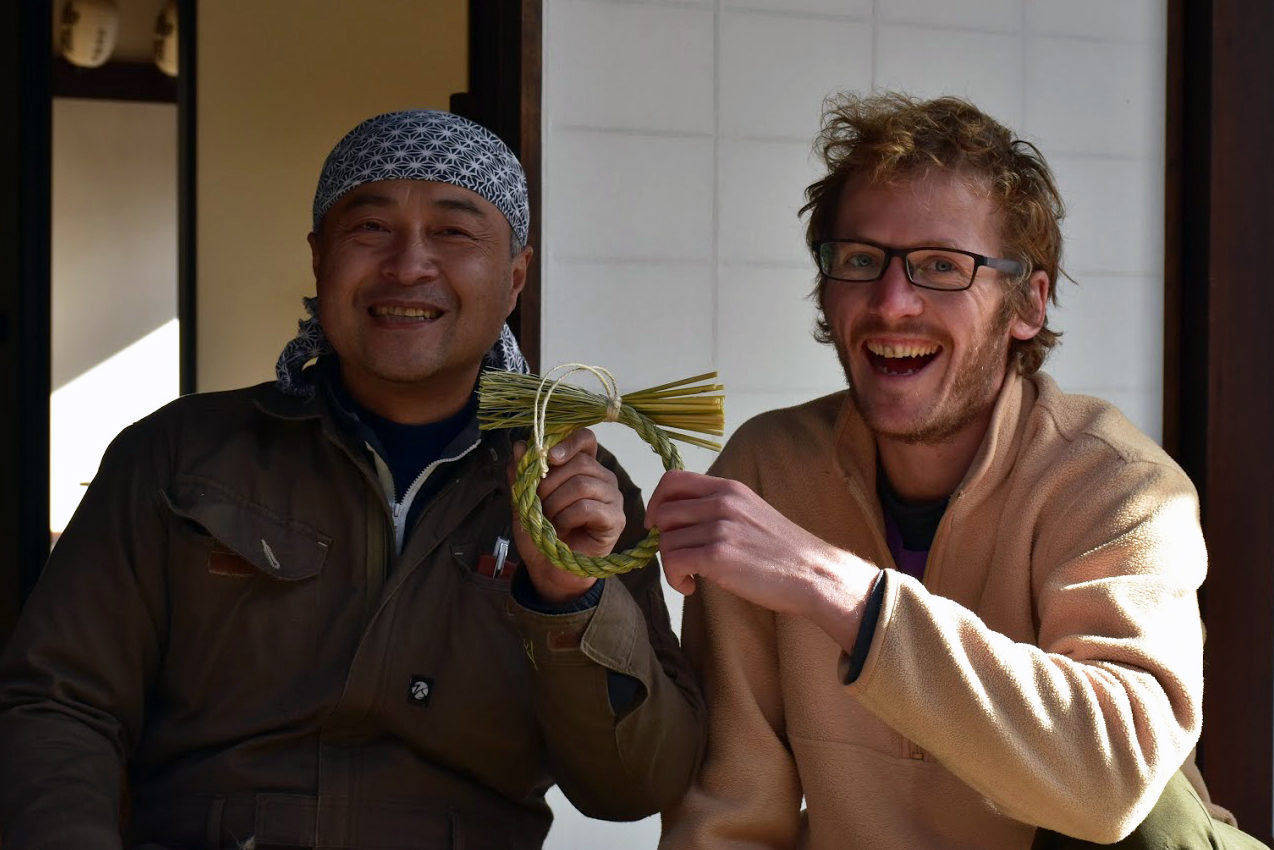 "The stories of Mr. Sakai, a top Sumo ring craftsman, are splendid!"
► Straw craft activity

► Translator fee

► Facility usage fee

► Lunch ingredients
► Transportation to/from the meeting point

► Insurance (please purchase travel insurance in your own country)

► Anything else not specified (bank transaction fees shall be covered by the customer)
Price
Adult (19yrs and above):14,200 JPY
Children (6 to 18yrs):13,700 JPY
Experience time
About 4.5 hours
(start/end time:10:40/15:10)
Capacity
Minimum:4
Maximum:15
Booking
At least 14 days in advance

※This activity/tour will be available for you to purchase from April 2022.
Contact
Nagano Ina Valley Tourism Bureau
k-dmo@union-kamiina.jp