Tours & Activities
Outdoor Activities
Paragliding in the Ina Valley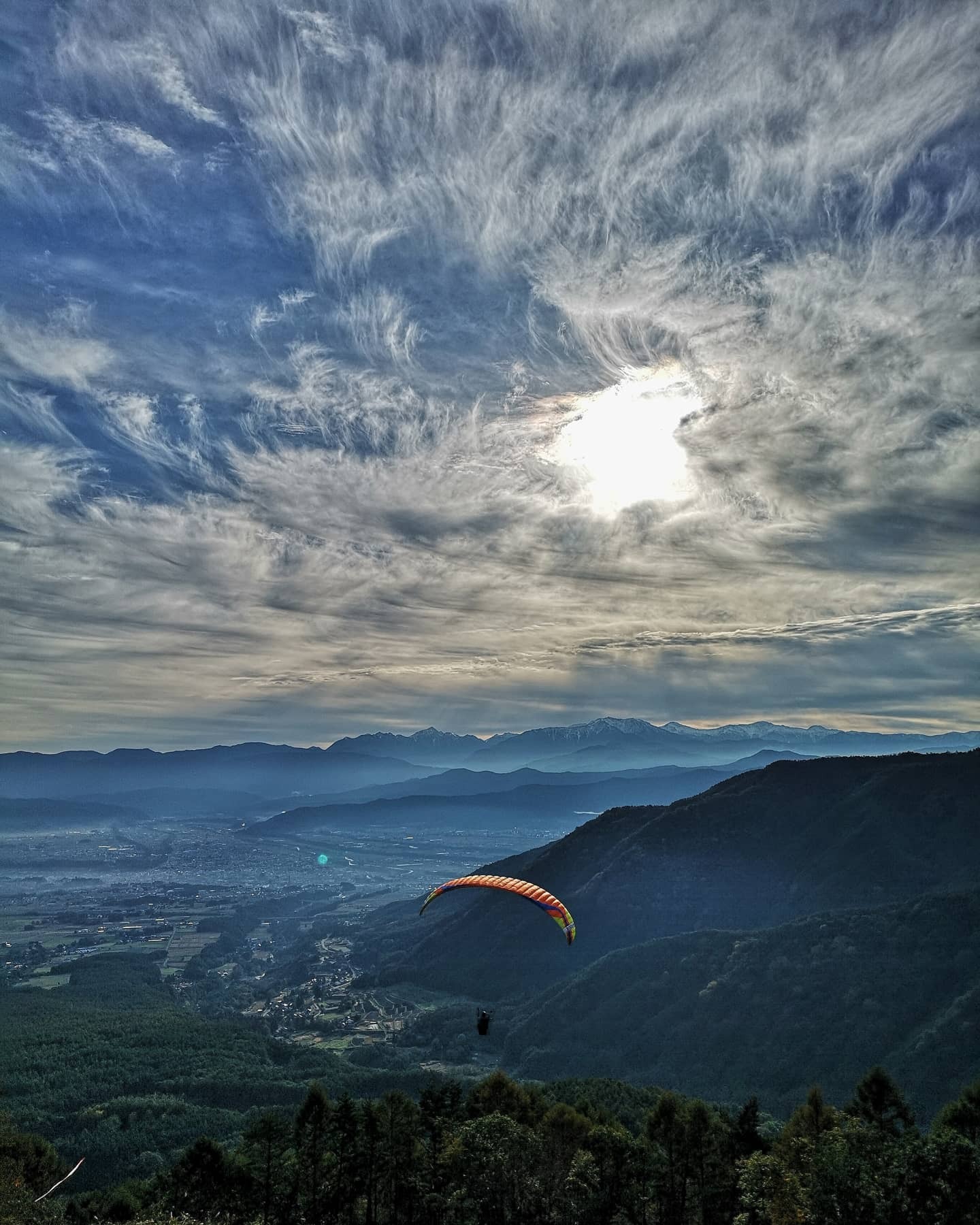 The Ina Valley, also known as the 'Valley of Wind', lies between Japan's Central and Southern Alps. This program has been specially designed by Yoshiki Kuremoto, a local man who grew up riding the winds of the Ina Valley. Mr. Kuremoto is an extremely accomplished paraglider who was ranked number one in Asia at paragliding for six straight years.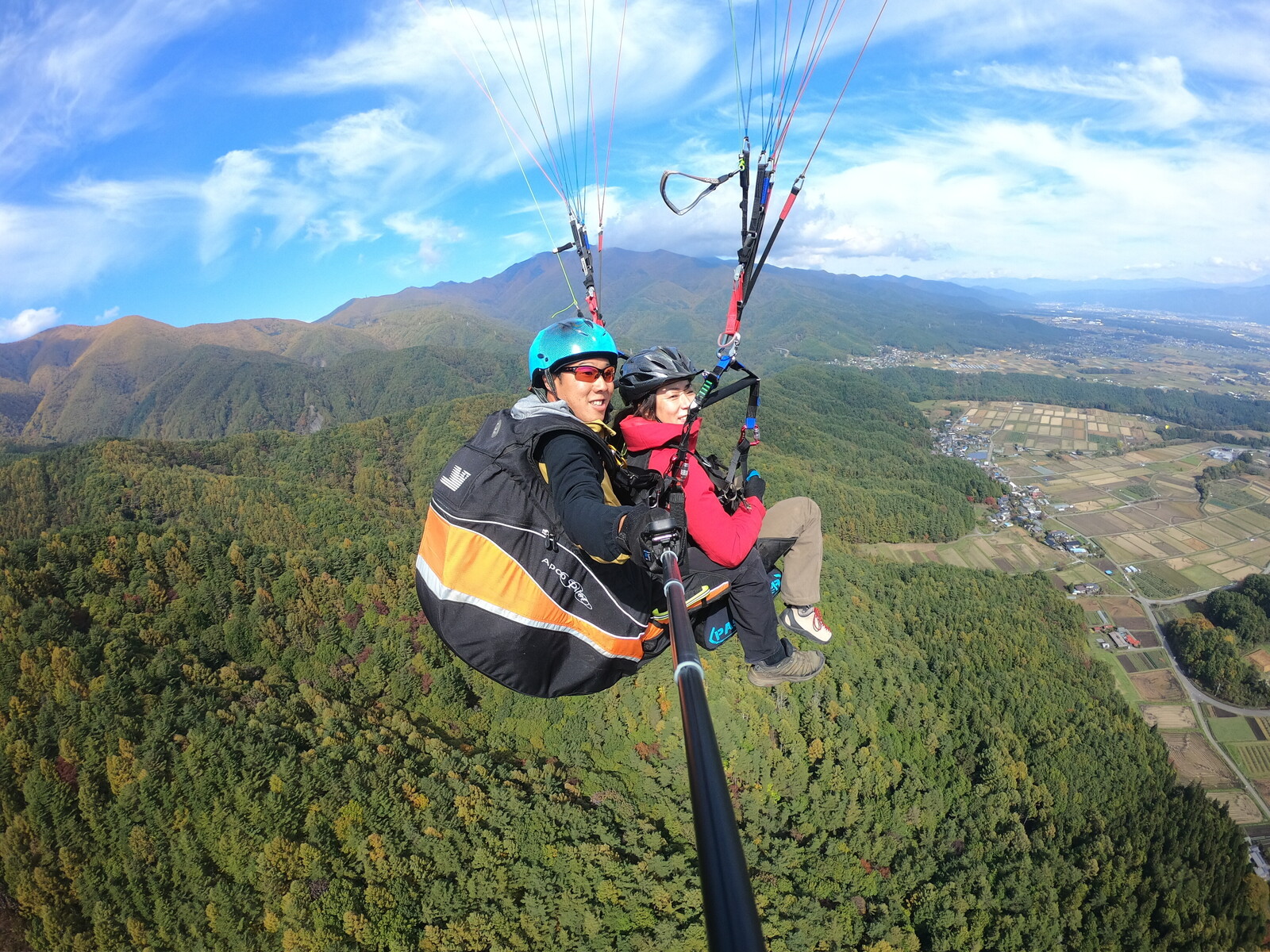 This special day plan includes a self-maneuvering paragliding experience and a tandem flight. For the tandem flight, the take-off point has incredible views of the Ina Valley and the surrounding alps. From 300m of elevation, you will fly up into the air while enjoying the stunning scenery all around you. There is no better place to try aerial sports than the Valley of Wind so come and enjoy it for yourself.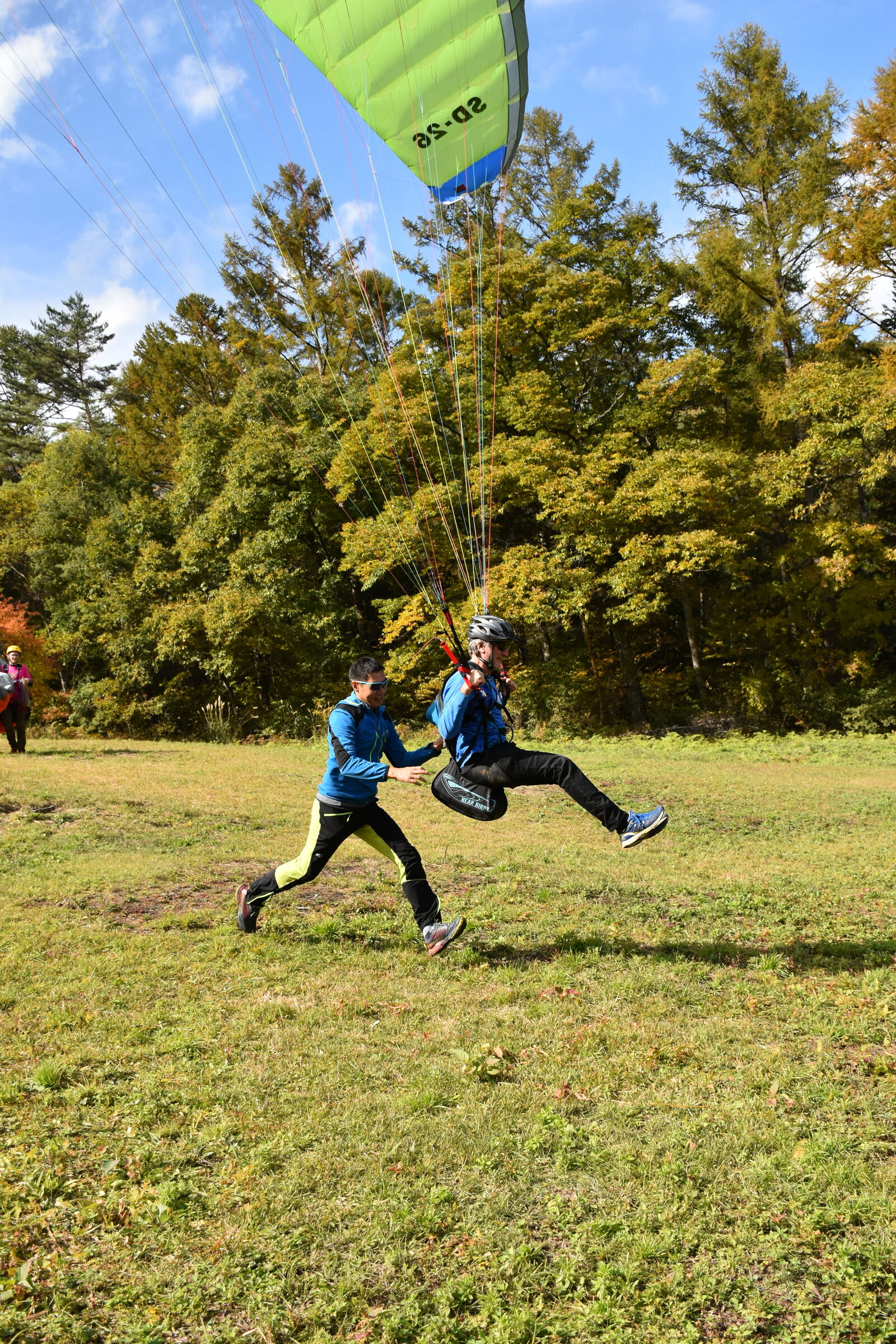 ► A specially designed day plan that includes a self-maneuvering experience and a tandem flight.

► Flying at 300m above the ground. In clear conditions, you can enjoy wonderful views of the Ina Valley and the Japanese Alps during the tandem flight. Your instructor may even offer you the opportunity to take control.

► Includes a commemorative photo from your flight and an upcycled windsock made from a used paraglider.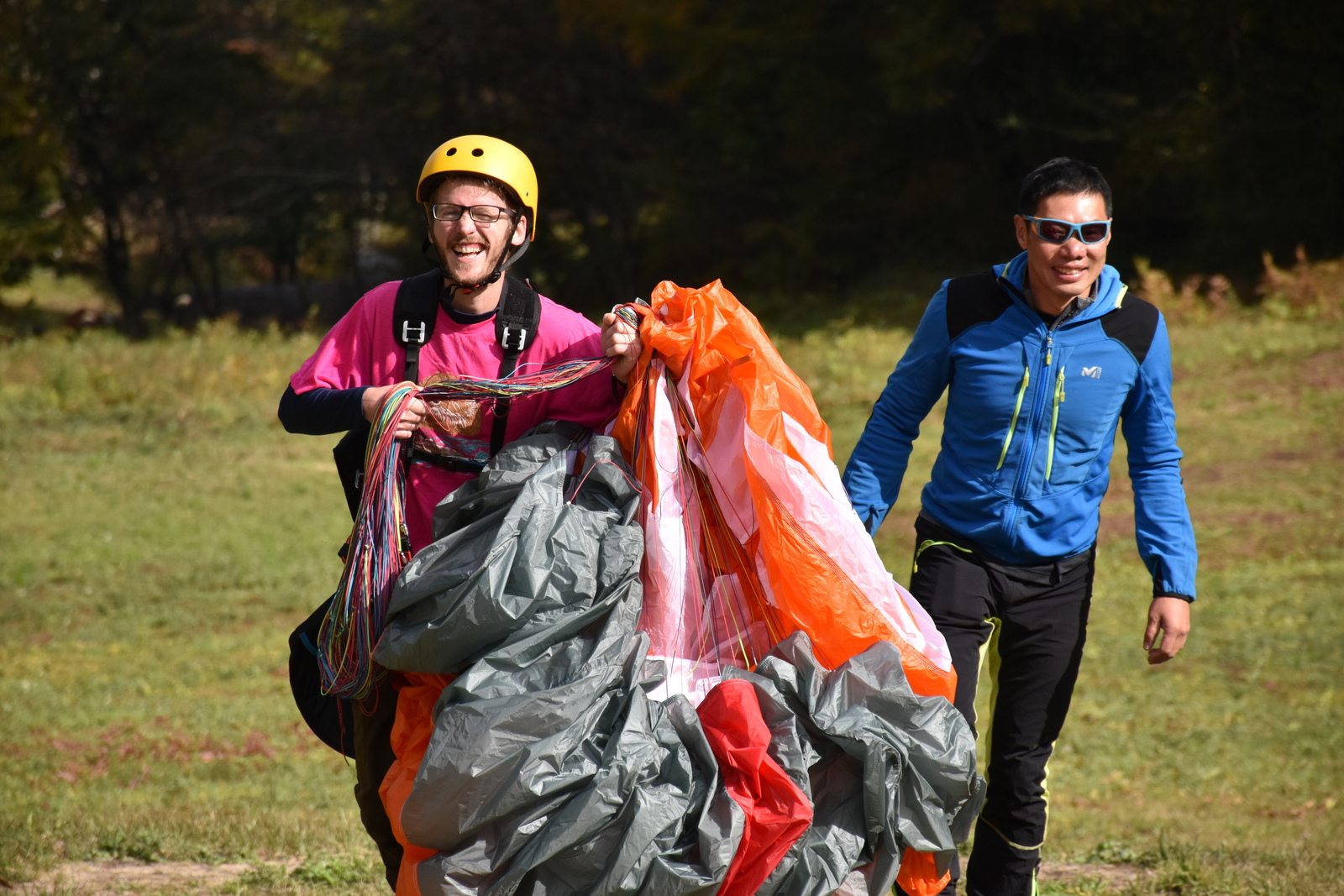 ► Self-Maneuvering Experience: Learn how to fly a paraglider yourself. Strap into a 7kg training paraglider and take flight. You will learn by running down a gentle slope and gliding into the air a couple of meters above the ground.

► Paragliding Tandem Flight: Wearing a tandem harness you and your paragliding instructor will launch from the top of Mt. Hatobuki (altitude 1,320m) and fly into the beauty of the Ina Valley.

► Your instructor will explain each step thoroughly, so even complete beginners can enjoy this trip.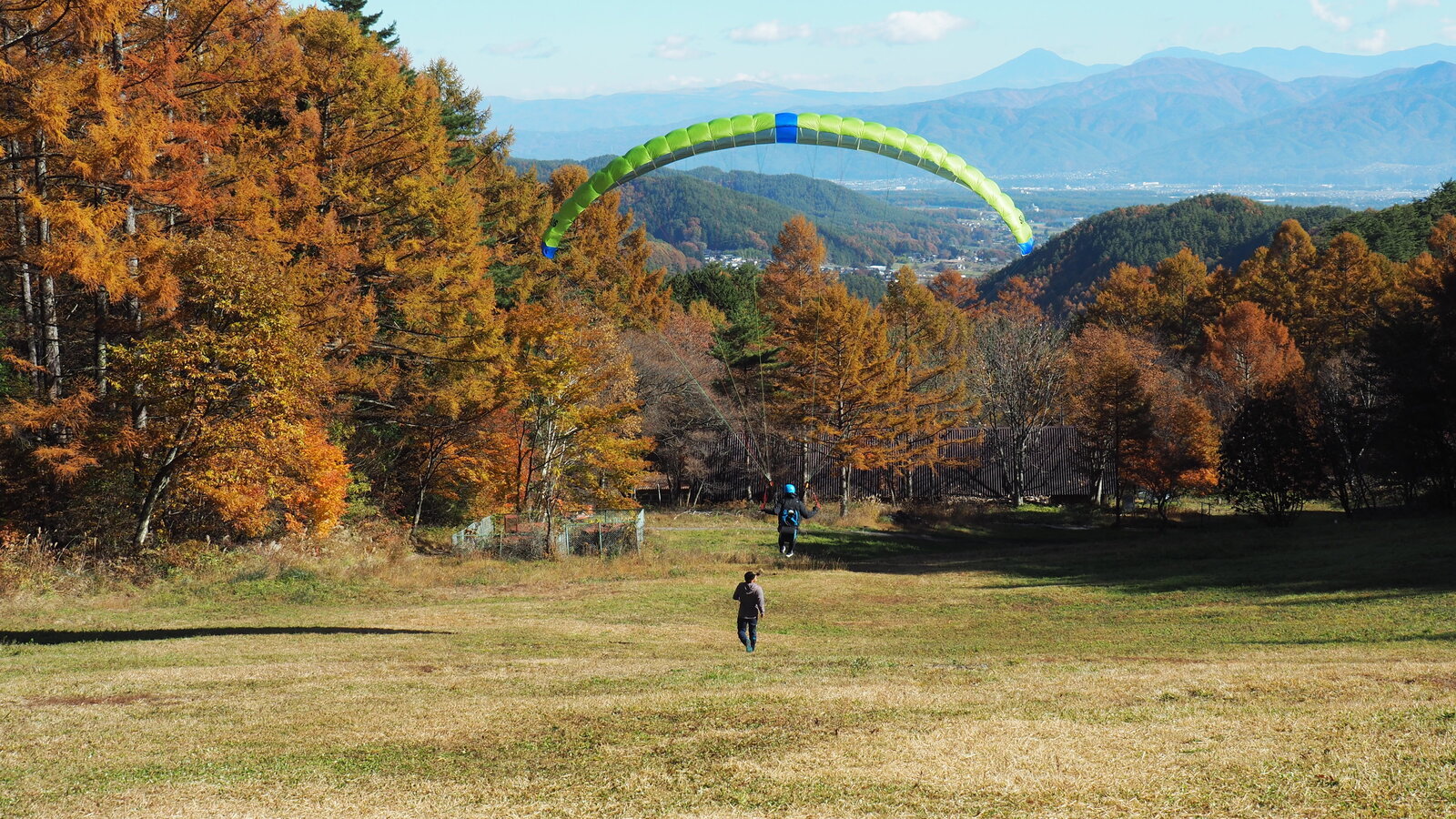 "Excellent program and lunch! Location and facility were just perfect!"
► Self-Maneuvering Experience (with English language guide)

► Paragliding Tandem Flight (with English language guide)

► Lunch
► Transportation to/from the meeting point

► Insurance (please purchase travel insurance in your own country)

► Anything else not specified (bank transaction fees shall be covered by the customer)
Price
¥23,000
(Including a commemorative photo & an upcycled ASOBINA original windsock gift)
Experience time
About 7 hours
(start/end time:9:30/16:30)
Capacity
Minimum:3
Maximum:8
Booking
Booking in advance(14 days in advance)
Contact
Nagano Ina Valley Tourism Bureau
EMAIL:k-dmo@union-kamiina.jp