Tours & Activities
Outdoor Activities
Off the Beaten Track in the Ina Valley (Cycling and Trekking)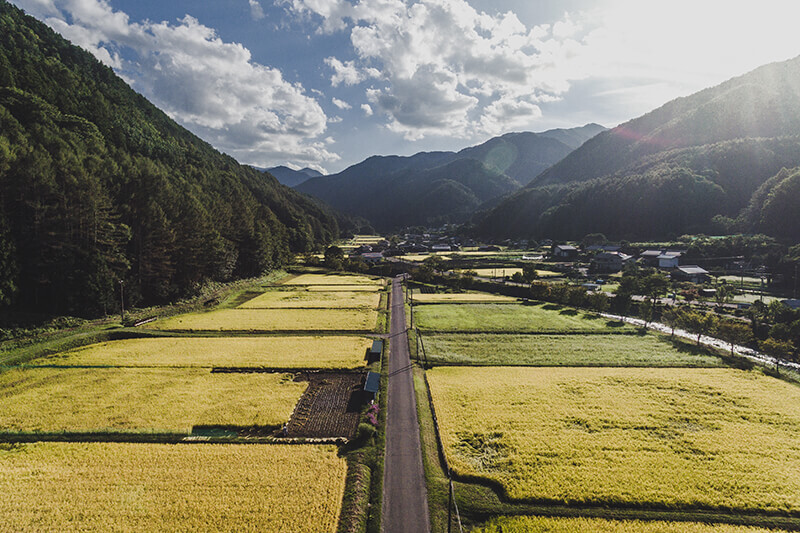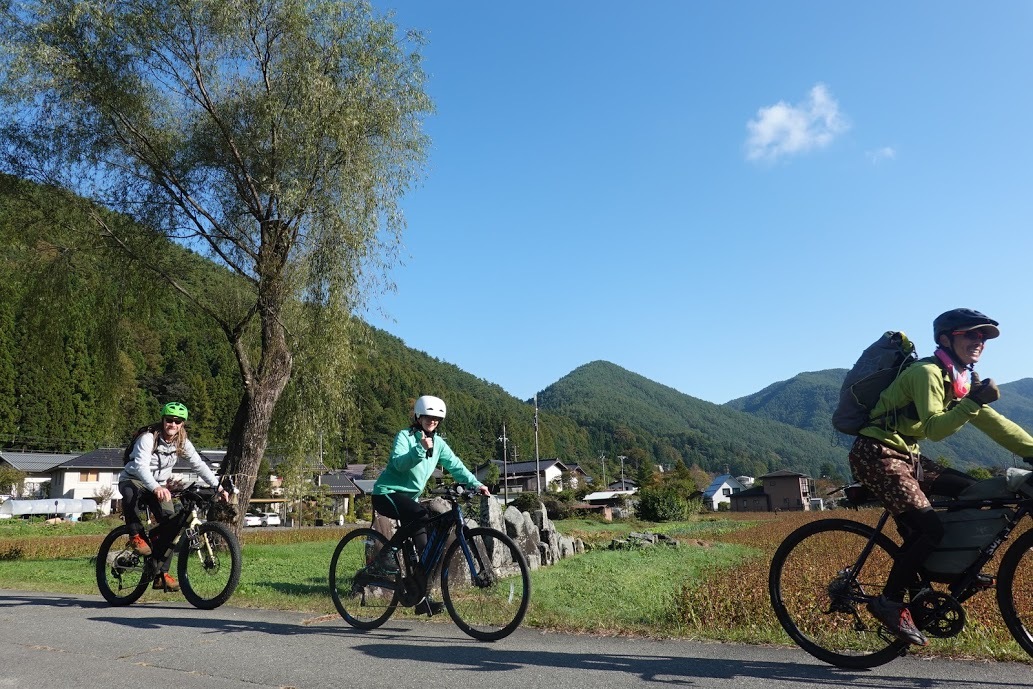 A wonderful day of cycling, discovering the northern part of the Ina Valley, nestled between two gorgeous alpine mountain ranges. It is said that the name "Tatsuno" comes from the dragon (tatsu) that lived in a nearby lake. Since long ago, Tatsuno has been the intersecting point of several roads. The surrounding areas are blessed with rich resources of water from the Yokokawa River, and with tranquil mountain scenery. Locals historically foraged the forests for firewood. Wood-turners and geta (traditional wooden shoes) craftsmen turned the bounty of the forests into sellable goods, and farmers plowed their rice fields.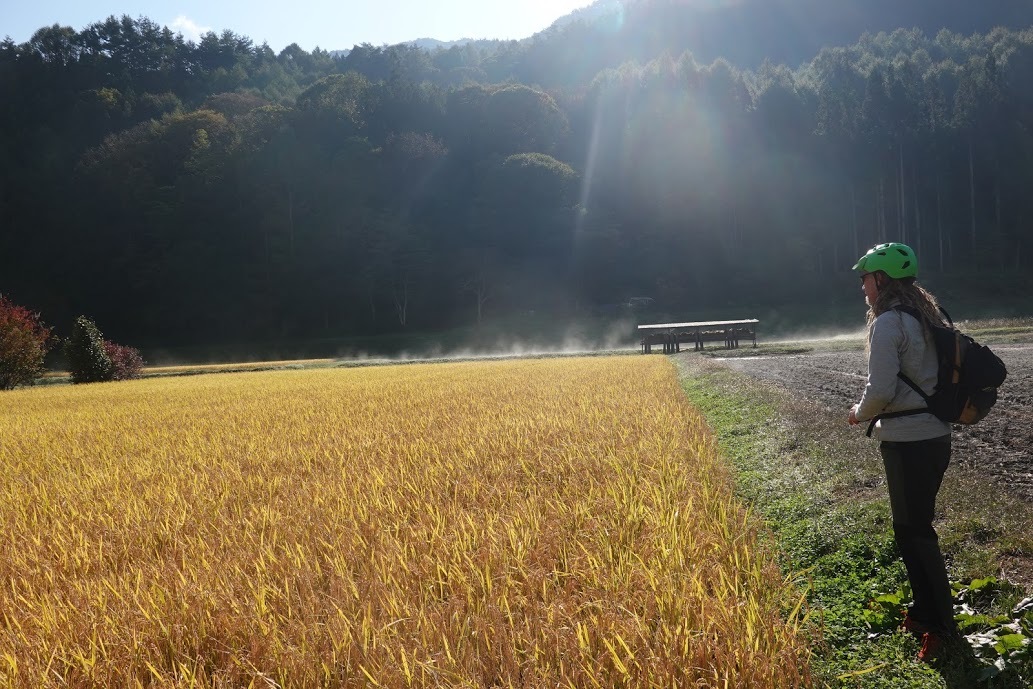 In this program, you can enjoy an abundance of nature beneath beautiful mountain scenery, and see the lifestyles of local residents. Along the way, you will also get off your bike and do two short treks: one to the beautiful, 50m-high, three-level Sankyu no Taki Waterfall, through a virgin forest in the Yokokawa Gorge, and to the renowned Jaishi (Snake Rock), and the other to a spot known as 'Zero Point'. The journey is led by Tatsuno local, Ryohei Oguchi, a round-the-world cyclist, and cycling business owner.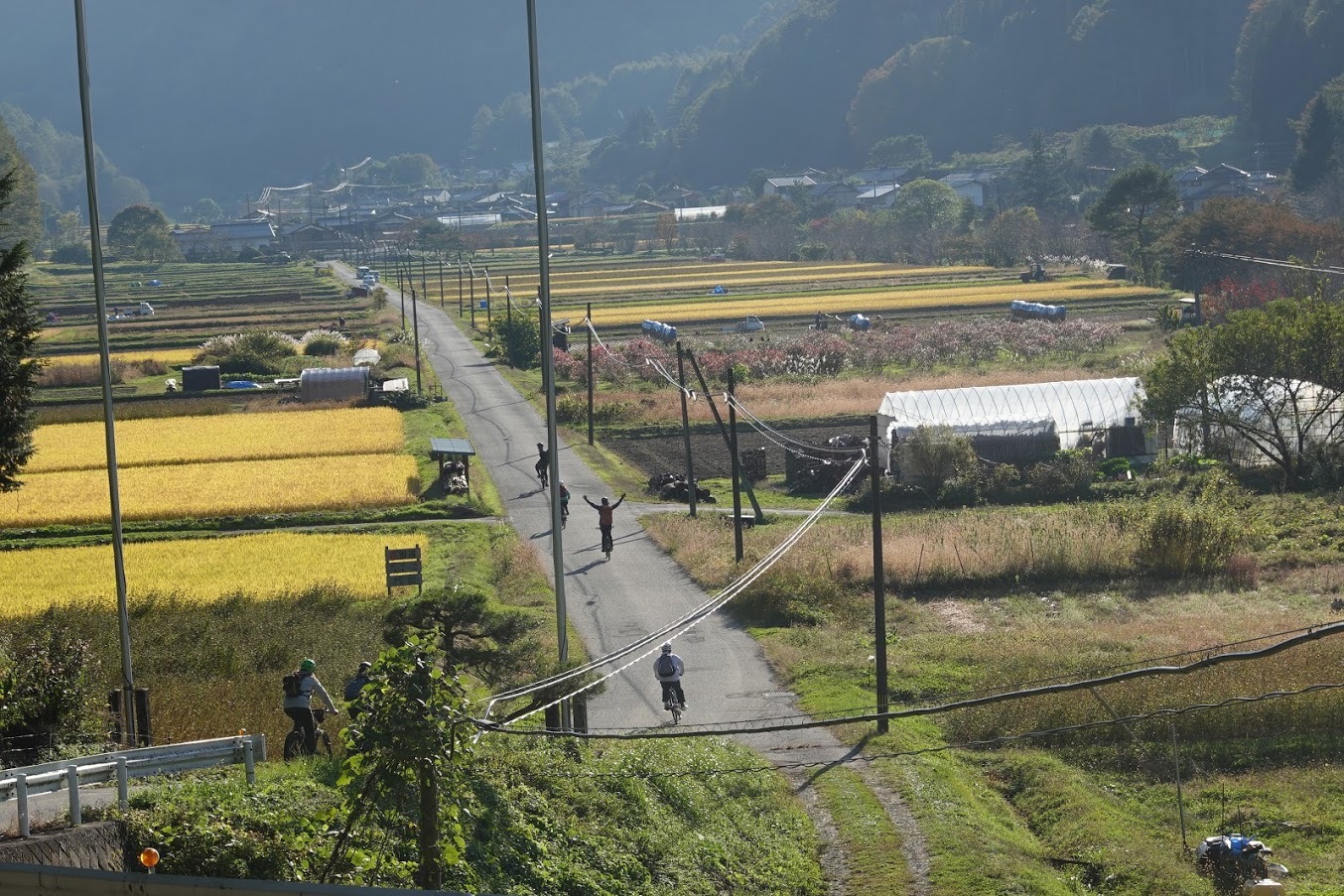 ► While riding an e-bike, enjoy the beautiful mountainous scenery of Japan and the laid-back lifestyle of the locals. There are also historical Buddhist stone monuments that can be seen.

► Enjoy two short treks: one into Yokokawa Gorge, and the other to "Zero Point".

► Lunch is a soup set, full of local ingredients, served fresh from a kitchen car.

► Breaks for coffee, tea and local snacks.
Some cycling experience is necessary. The trek features some challenging terrain and steep sections, so please watch your step - some trail experience is also necessary.
[Distance: 47.8km, Elevation Climb: 998m]

The route is long with climbs and descents, including about an hour of off-road riding. There are also two short-treks, which will take about 90 minutes and 60 minutes respectively. Participants will need a good level of fitness and endurance.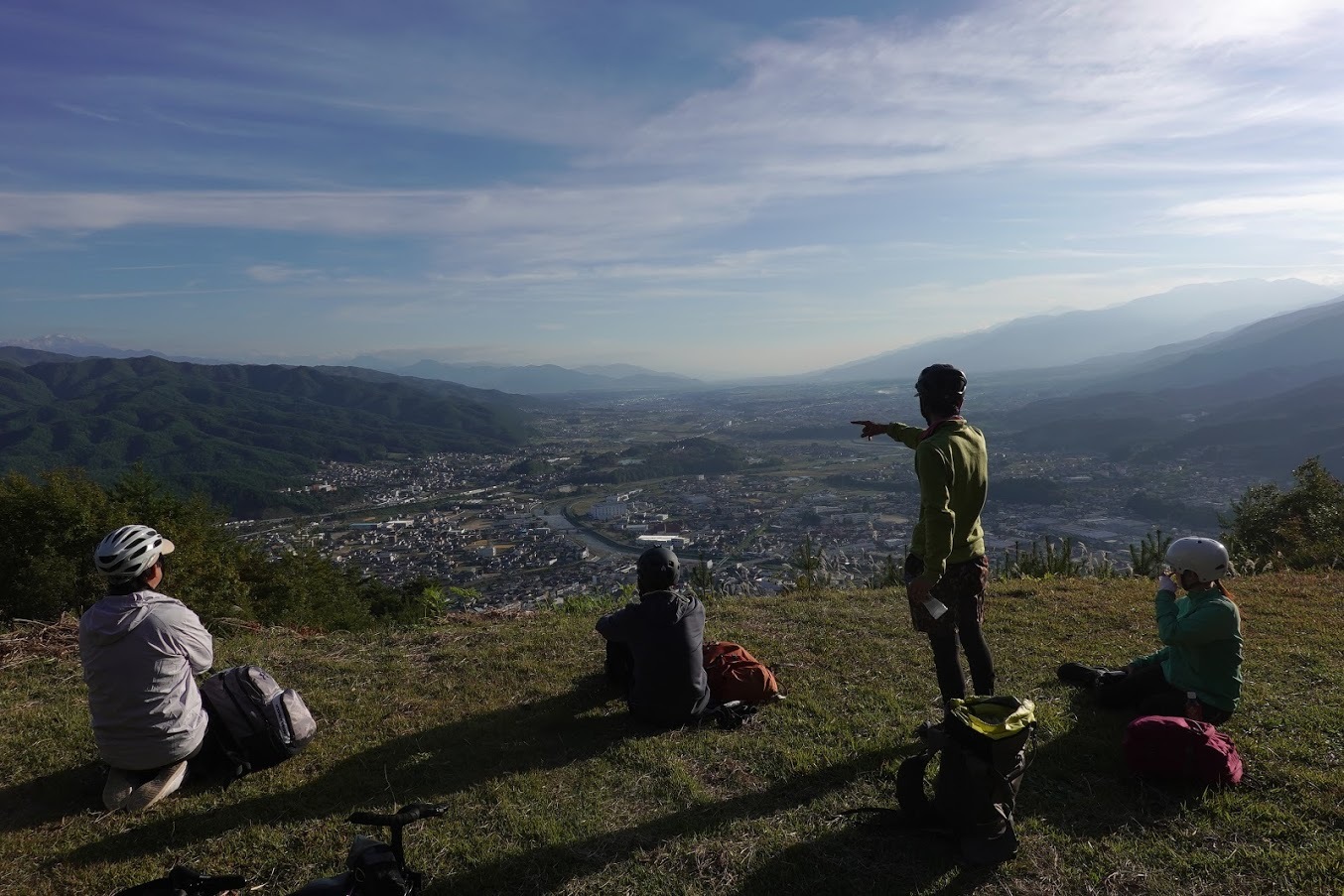 "Each stop was wonderful - well-chosen places that the guide had a deep interest in. The trek to the waterfall was particularly beautiful."
► Guide fee

► Translator fee

► Lunch

► Hot coffee/tea with local snacks
► Transportation to/from the meeting point

► e-bike rental (rental fee 5,000JPY/per person)

► Insurance (please purchase travel insurance in your own country)

► Anything else not specified (bank transaction fees shall be covered by the customer)
Price
26,000JPY/person for 4 people
25,000JPY/person for 5 people
24,000JPY/person for 6 people
23,000JPY/person for 7 people
22,000JPY/person for 8~10 people
Experience time
About 9.5 hours
(start/end time:9:00/18:30)
Capacity
Minimum:4
Maximum:10
Booking
At least 14 days in advance

※This activity/tour will be available for you to purchase from April 2022.
Contact
Nagano Ina Valley Tourism Bureau
EMAIL: k-dmo@union-kamiina.jp