【2 days, 1 night】Trek Over the Central Alps: From the Kiso Valley to the Ina Valley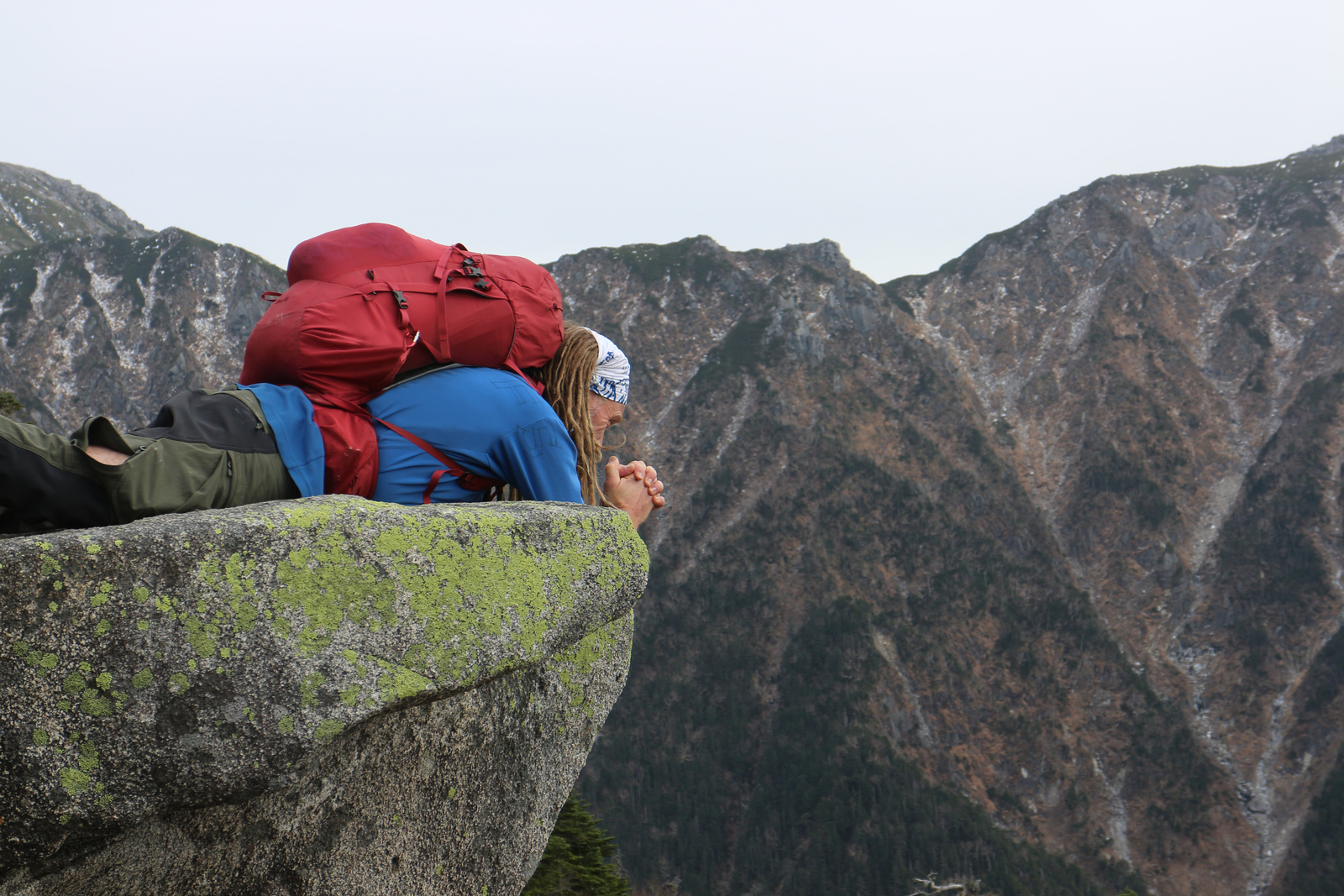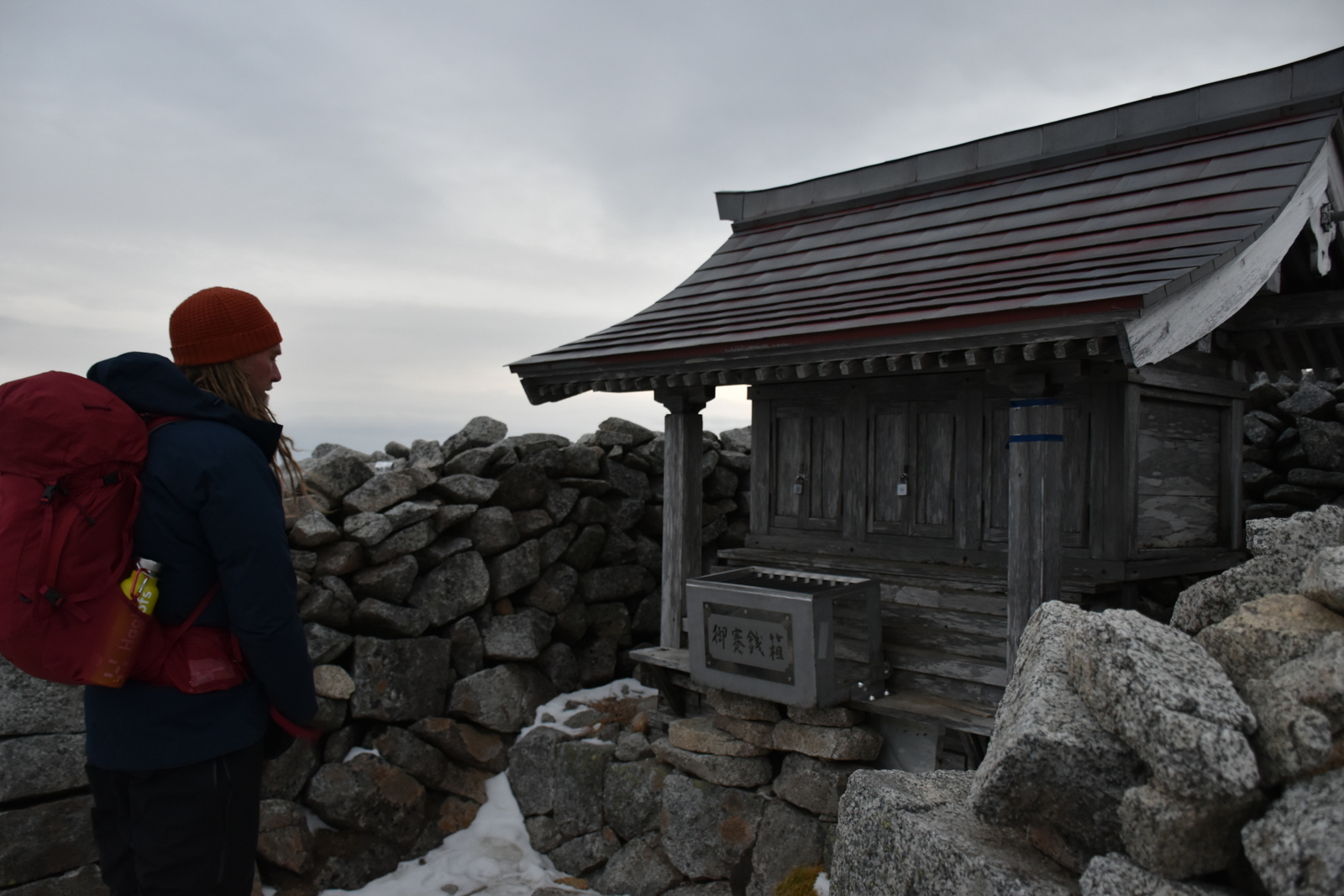 The majestic Japanese Central Alps' ridgeline separates the Kiso Valley (in the west) from the Ina Valley (in the east). Mt. Kiso-Komagatake is the highest and the holiest peak of the mountain range and, like Mt. Ontake, it has been an object of worship since ancient times. Mt. Kiso-Komagatake is said to have the shape of a horse from afar. The mountain enshrines Ukemochi, the Shinto goddess of food who also looks after cows and horses. Farmers, who long ago relied on horses to plow their fields, took a special interest in worshipping it. Mt. Kiso-Komagatake has long attracted worshipers from all over Japan and many remnants of ancient worship can still be seen on the mountain today.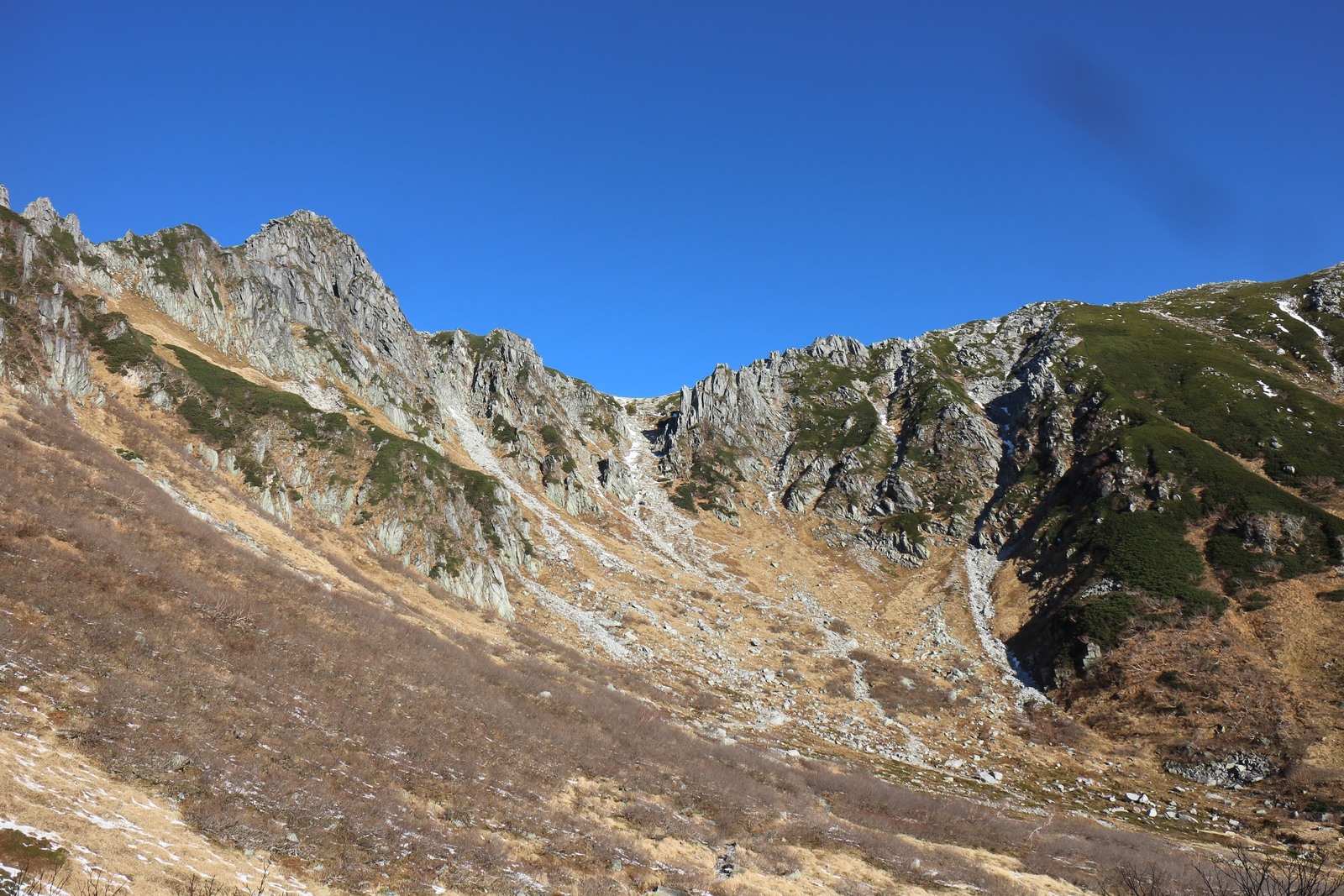 The route from Agematsu (in the Kiso Valley) to Komagane (in the Ina Valley) is quiet and avoids the crowds usually found in the Japanese Alps during hiking season. It hasn't always been this quiet. Long ago pilgrimages to Kiso-Komagatake from the Kiso Valley were very popular. The views are magnificent, with unbeatable panoramas of mountain ridges and the deep valleys below. This trip is guided by a qualified professional mountain guide. Guests can expect a genuine adventure, taking them deep through Japan on the path much less traveled, traversing the Central Alps from the Kiso Valley to the Ina Valley.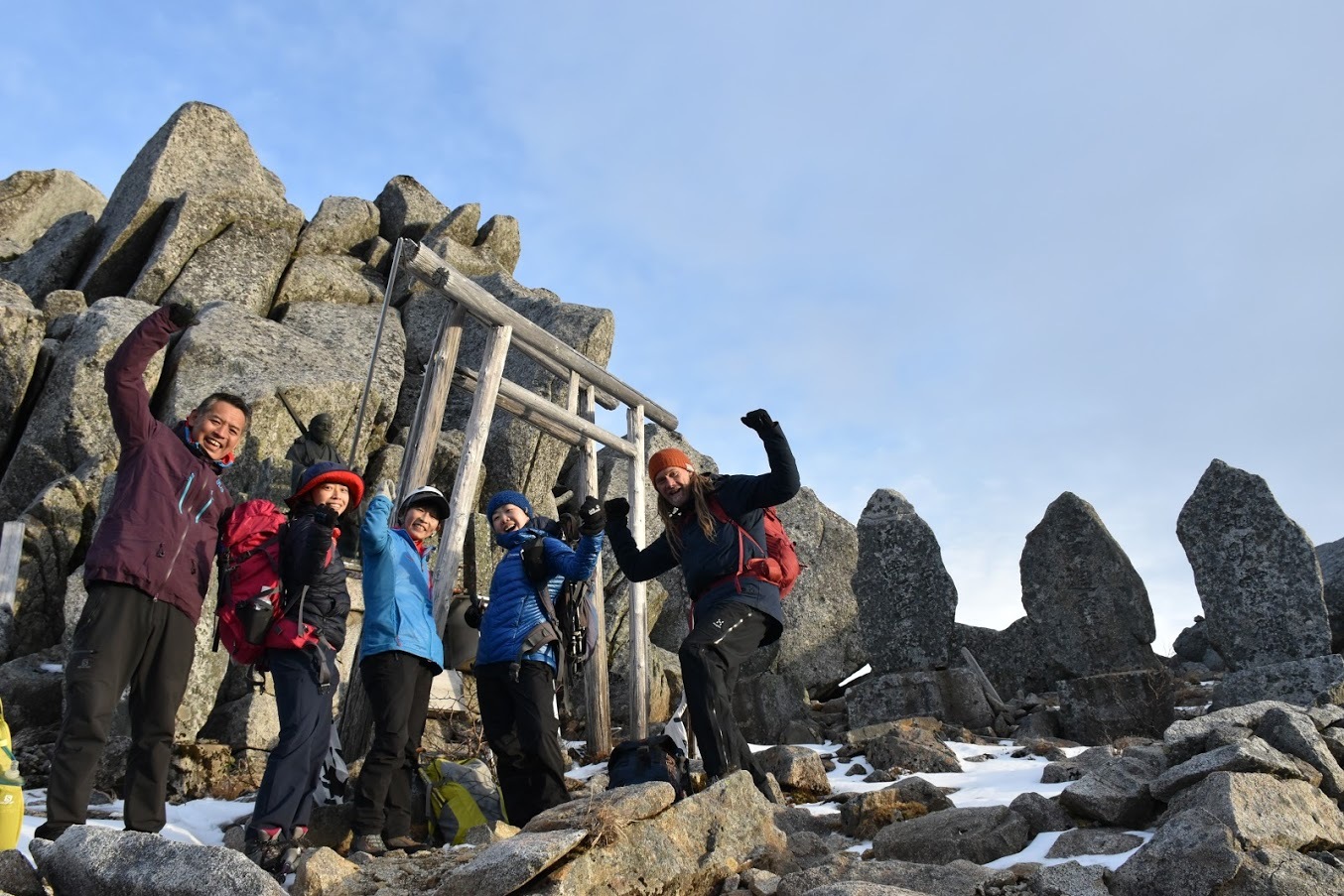 ► See a variety of environments and landscapes with deep connections to mountain worship.

► Breathtaking panoramic views of the ridgelines of the Central Alps, almost 3,000m above sea level.

► Summit Mt. Komagatake and Mt. Nakadake.

► Receive the red stamp of the Komagatake Shrine seal!

► Finish the hike by descending 950m on the Komagatake Ropeway (the ropeway with the biggest altitude difference in Japan) while enjoying the 360-degree panoramic view.
The trails include rocky and slippery sections, so participants should have mountaineering skills and experience.
[Distance: 2.3km, Elevation: 300m]

► Although the distance and altitude gain will be less demanding on Day 2, participants will need sufficient physical strength and stamina to last them over both days.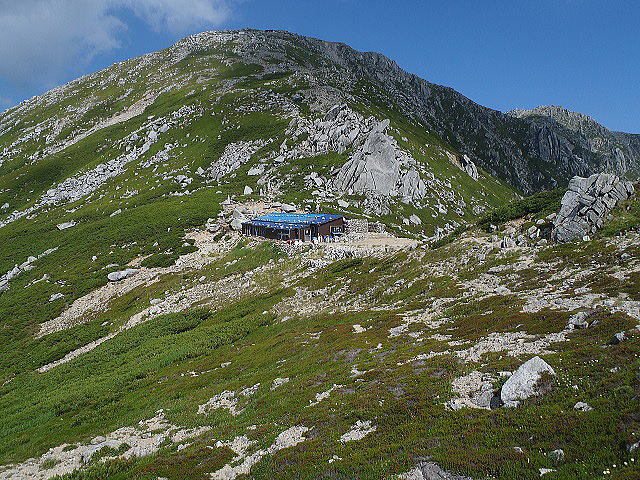 【DAY1】
4:45 - Meet at Agematsu A-Course Trail Head, meet your guide, listen to a briefing, prepare yourself and your gear.

5:00-6:00 - Start walking! Car Park ⇢ Keishin-no-Takigoya (mountain hut)

6:00-8:20 - Keishin-no-Takigoya ⇢ Kanakakegoya (mountain hut)

8:20-8:30 - Break at Kanakakegoya

8:30-10:00 - Kanakakegoya ⇢ Nanagoume (7th station/mountain hut)

10:00-10:10 - Break at Nanagoume

10:10-13:30 - Nanagoume ⇢ Mt. Kiso-Maetake (2,826m)

13:30-14:00 - Lunch (Peak of Mt. Kiso-Maetake)

(Onigiri wrapped in paper-thin wood shavings)

14:00-14:40 - Mt. Kiso-Maetake ⇢ Tamanokubo Sansou (the night's accommodation)

14:45 - Check in at Tamanokubo Sansou

18:00 - Dinner (Japanese style)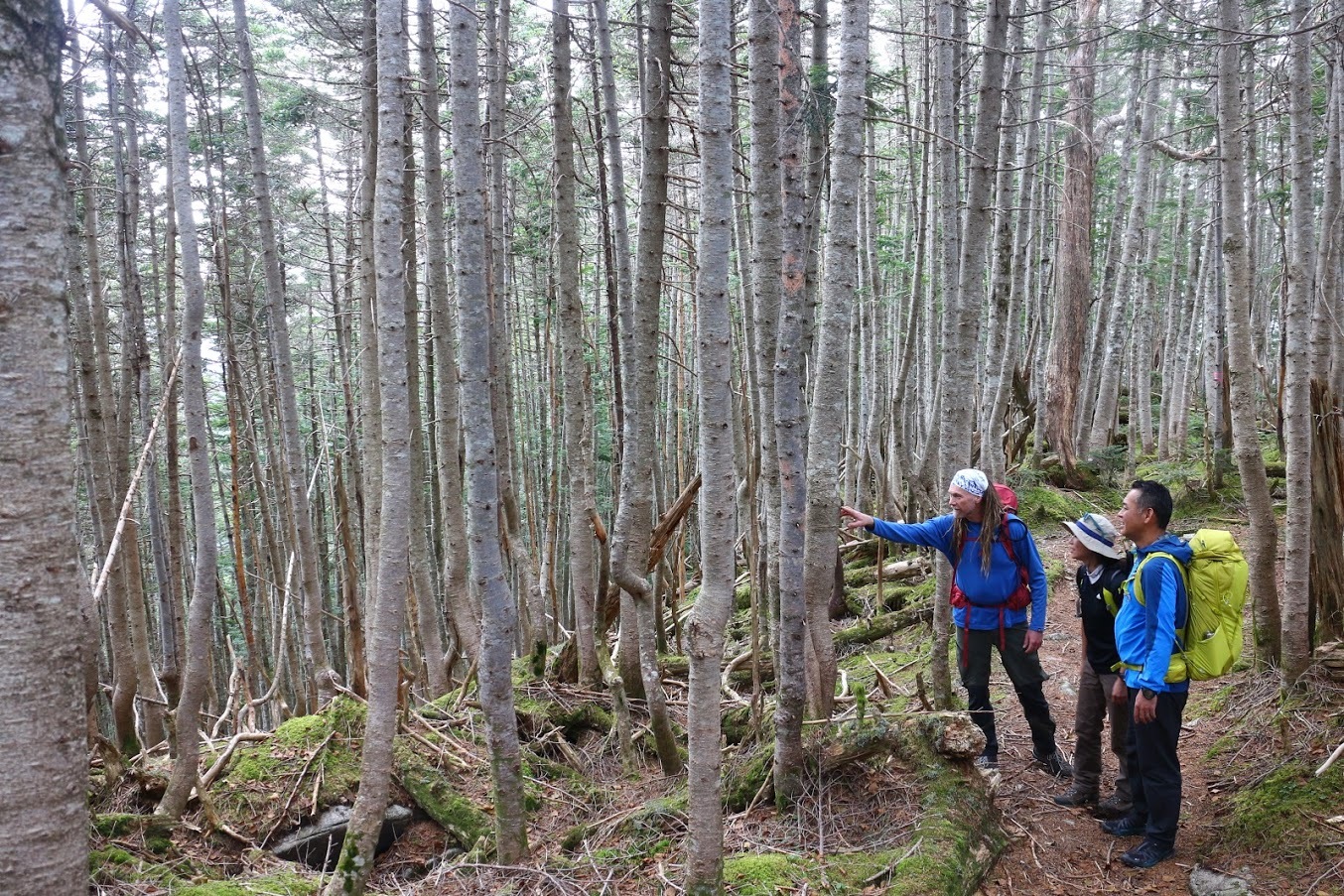 "Splendid!! This trip was a real adventure!"
【DAY2】
6:00 - Breakfast (Japanese style w/coffee) & preparation

7:30-8:10 - Start walking! Tamanokubo Sansou ⇢ Mt. Komagatake Peak (2,956m)

8:10-8:20 - Break (Mt. Komagatake Peak)

8:20-9:00 - Mt. Komagatake Peak ⇢ Mt. Nakadake Peak (2,925m)

9:00-9:10 - Break (Mt. Nakadake Peak)

9:10-10:10 - Mt. Nakadake ⇢ Hotel Senjojiki

10:10-10:40 - Break (Hotel Senjojiki)

11:00-11:06 - Ride the Komagatake Ropeway: Senjojiki Hotel ⇢ Shirabidaira Station

11:20-12:08 - Ride a bus: Shirabidaira Station ⇢ Komagane Station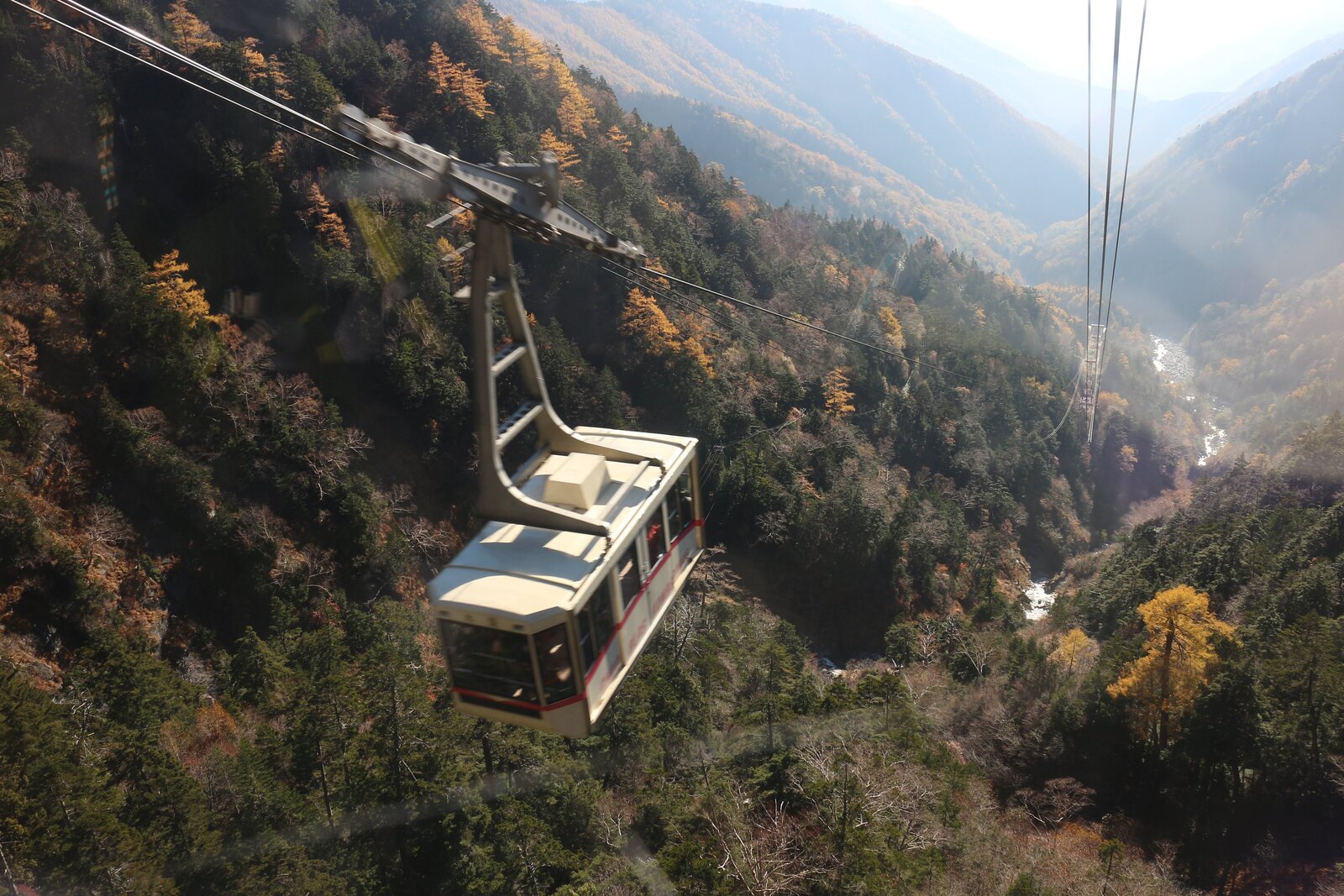 ►Guide fee

►Accommodation (1 night)

►Meals (1 Breakfast, 1 Lunch, 1 Dinner)

►All transport from tour start point to finish point
► Transportation to/from start point and finish point

► Insurance (please purchase travel insurance in your own country)

► Anything else not specified (the bank transaction fee shall be covered by the customer)
Price
68,000JPY/person for 4 people
63,000JPY/person for 5 people
58,000JPY/person for 6 people
53,000JPY/person for 7~9 people
53,000JPY/person for 7~9 people
48,000JPY/person for 10~12 people
Experience time
1 night, 2 days
Capacity
Minimum:4
Maximum:12
Booking
At least 30 days in advance

※This activity/tour will be available for you to purchase from April 2022.
Period
Late-August~Early October
Contact
Nagano Ina Valley Tourism Bureau
EMAIL: k-dmo@union-kamiina.jp