Tours & Activities
Outdoor Activities
The "Phantom Nakasendo": From the Kiso Valley to the Ina Valley (Cycling and Trekking)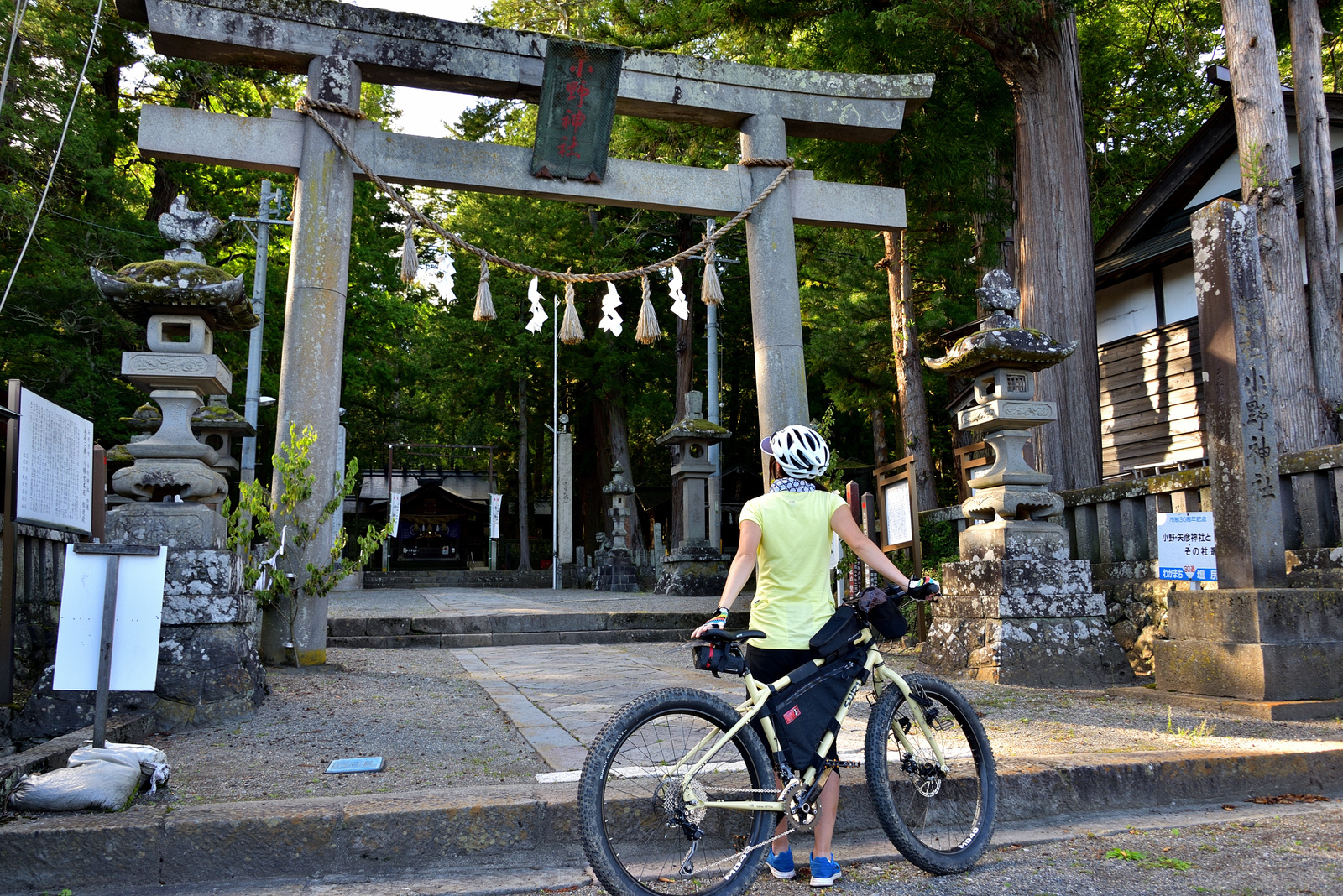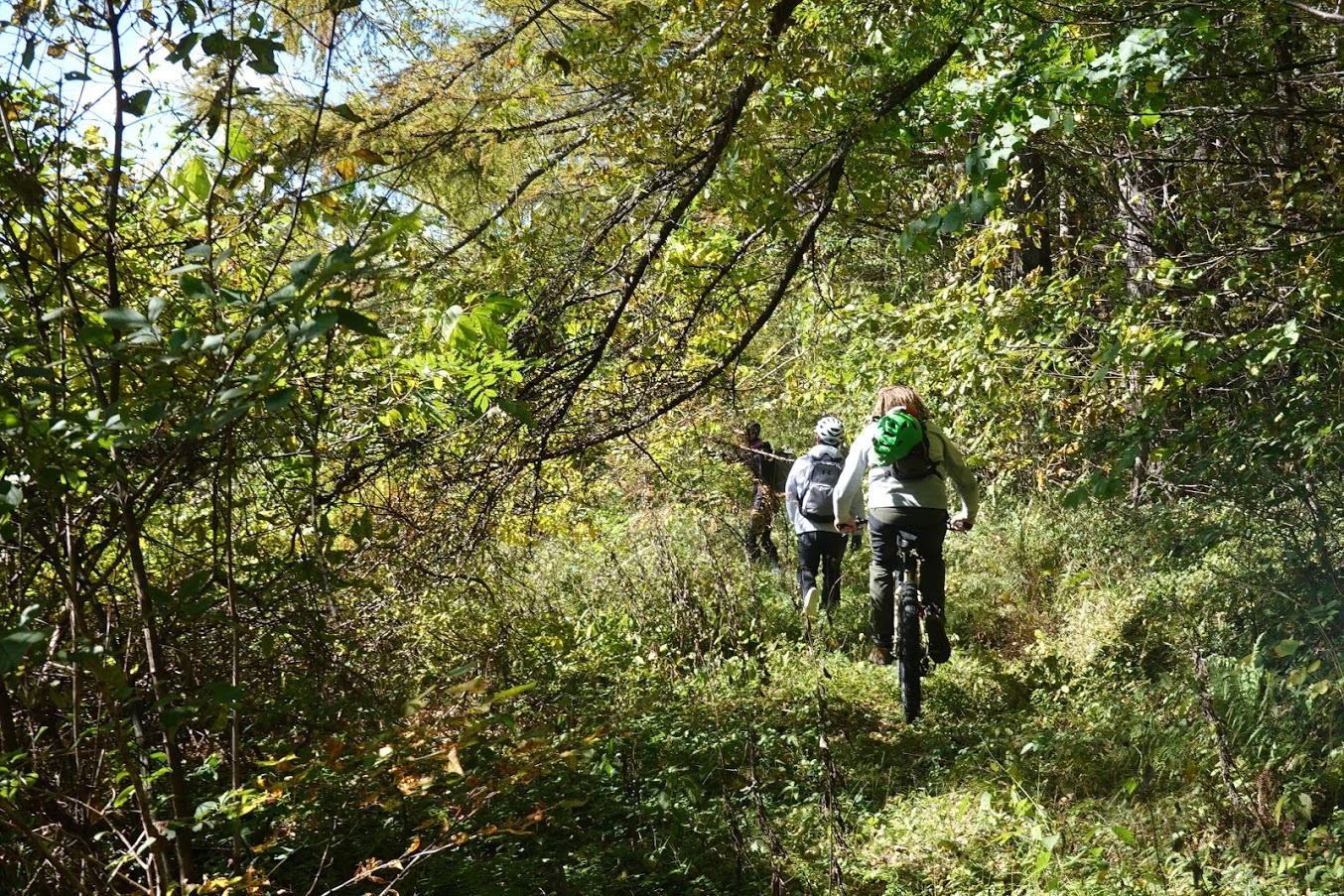 The original Nakasendo once exited the Kiso Valley via the Ushikubi Pass, moved into the Ina Valley, and then out again, over the Ono Pass, to Okaya. This path started being used in 1601, but due to the difficulty of traveling over two mountain passes, it was closed after just 15 years of use. In this route's stead, the Nakasendo continued north in the Kiso Valley to Shiojiri and has stayed that way ever since. This original road is now known as the "Phantom Nakasendo", and in its heyday, many travelers and horses once traversed it, carrying wood, rice, and more between Kiso and Ina. Now, traces of the path are scarce and it is known by only a handful of people.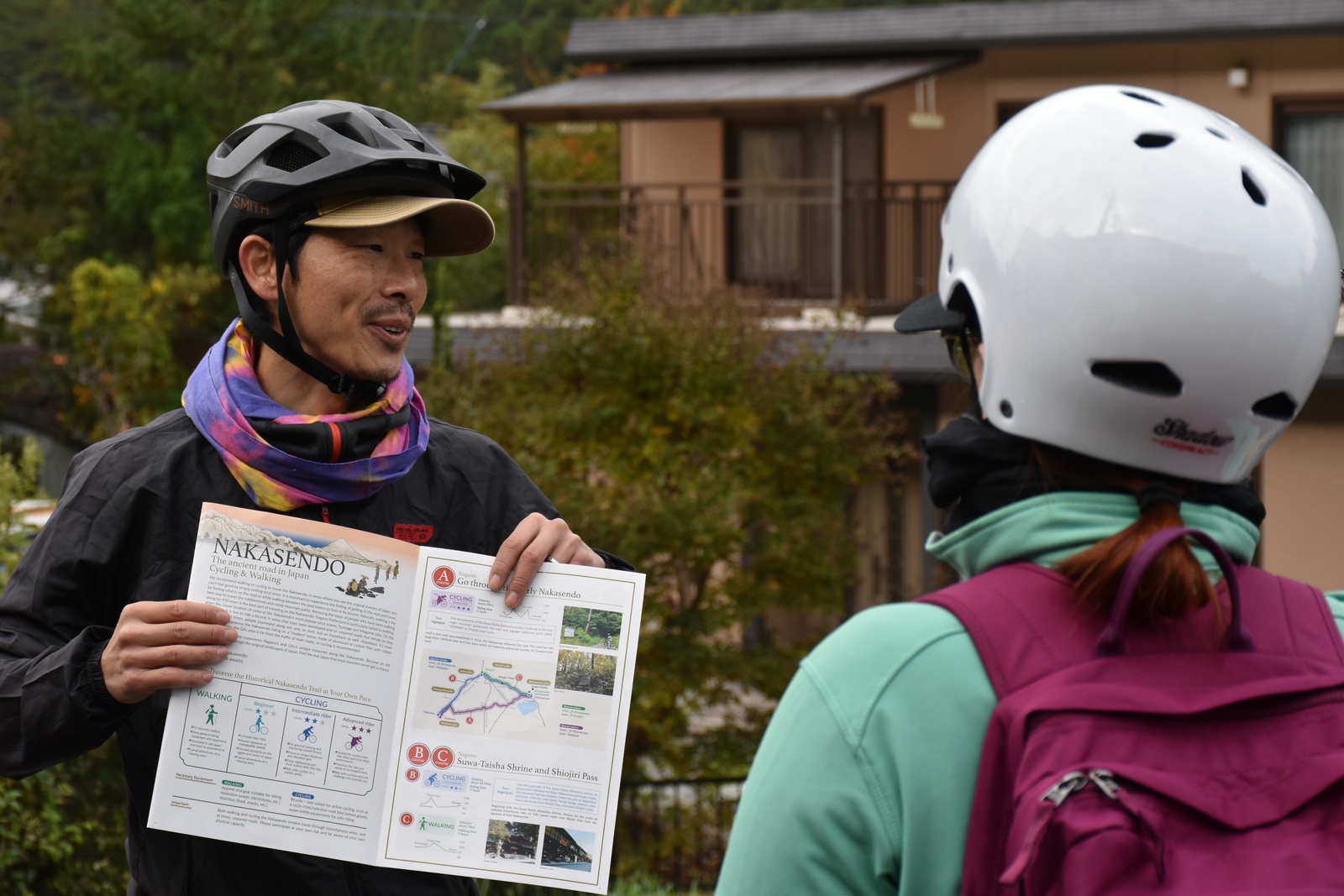 This cycling tour of the "Phantom Nakasendo" starts at Narai-juku in Kiso, it navigates over the Ushikubi Pass, then on to the Ono-juku, and concludes at Tatsuno in the Ina Valley. This 1-day e-Bike and trekking tour allows you to indulge in the history and romance of the original Nakasendo. The journey is led by Tatsuno local, Ryohei Oguchi, a round-the-world cyclist, and cycling business owner. During the trip, you will get off your bike to enjoy a trek and folk tales about the local area.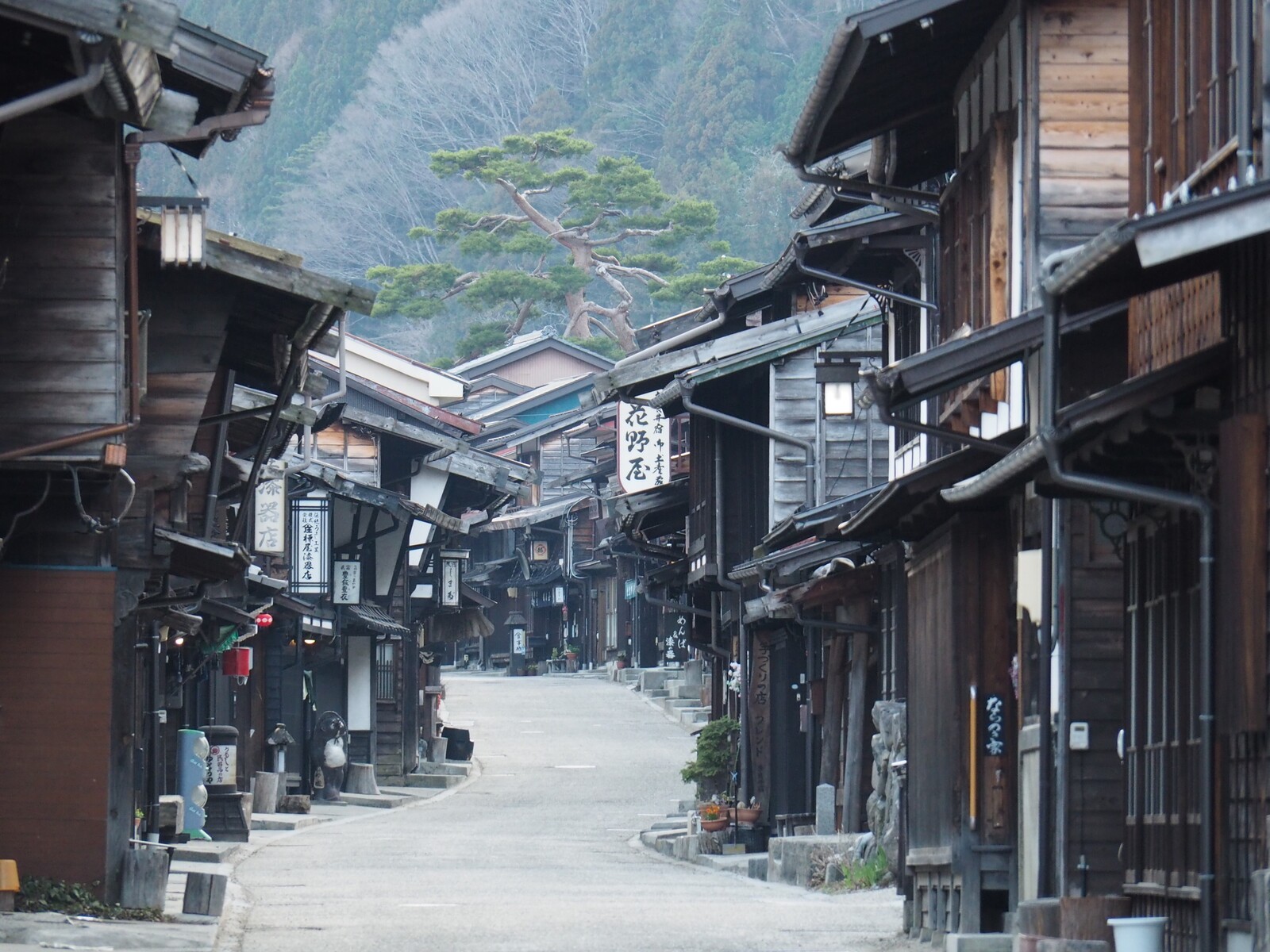 ► Great for those looking to experience deeper secrets of the Nakasendo.

► Experience hinoki cypress forests, historical milestone markers, Hayagrīva stones, tiny villages, original post towns, and more.

► A great combination of cycling and walking to fully experience the rural sights of Japan's forested mountain areas.

► For food, a soup set lunch, full of local ingredients will be served fresh from a kitchen car.

► Breaks for coffee, tea, and local snacks.
Some cycling experience is necessary. The trek features some challenging terrain and steep sections, so please watch your step - some trail experience is also necessary.
[Distance: 50.4km, Elevation Gain: 803m]

The route is long and includes climbs and descents. There is also a trek which will take about 40 minutes. Participants will need a good level of fitness.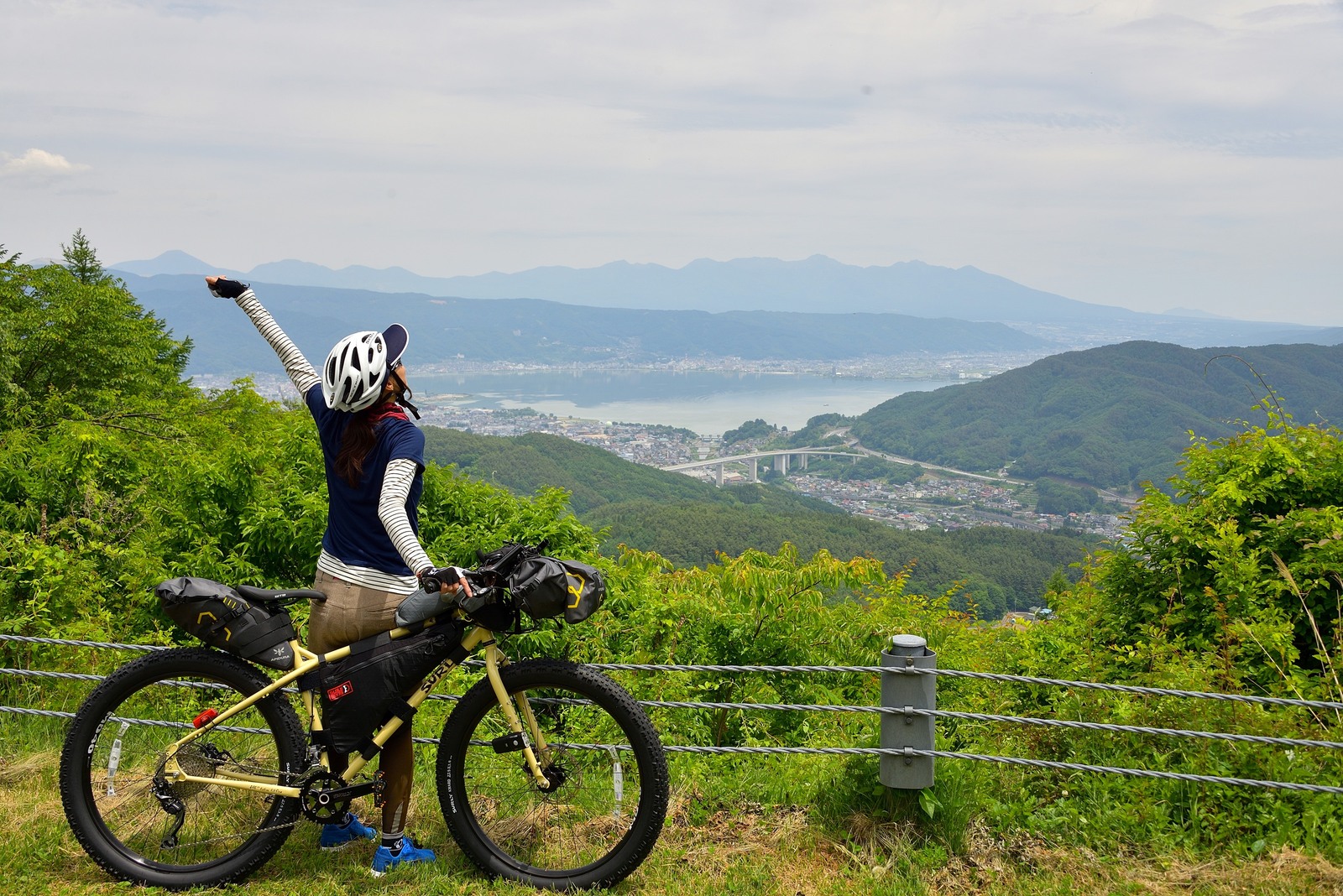 "It is a perfect combination of cycling and trekking mixed with the guide's explanations of culture and history."
► Guide fee

► Translator fee

► Lunch

► Hot coffee/tea with local snacks
► Transportation to/from the meeting point

► e-bike rental (rental fee: 5,000JPY/per person)

► Insurance (please purchase travel insurance in your own country)

► Anything else not specified (the bank transaction fee shall be covered by the customer)
Price
26,000JPY/person for 4 people
25,000JPY/person for 5 people
24,000JPY/person for 6 people
23,000JPY/person for 7 people
22,000JPY/person for 8~10 people
Experience time
About 8.5 hours
(start/end time:9:00/17:00)
Capacity
Minimum:4
Maximum:10
Booking
At least 14 days in advance

※This activity/tour will be available for you to purchase from April 2022.
Contact
Nagano Ina Valley Tourism Bureau
EMAIL: k-dmo@union-kamiina.jp